Out in the public eye, AMD is preoccupied with getting Radeon RX Vega launched this week, but behind the scenes, the final pieces of the puzzle are being put into place for its next gen Navi GPU. This will be the first Radeon GPU to have been conceived under the guise of Radeon head honcho Raja Koduri and will mark the switch to the 7nm fabrication process. That's not all though, with reports emerging that Navi will feature dedicated artificial intelligence circuitry.
Navi is inbound sometime during 2018, barring the inevitable delays, and promises to have much-improved performance and power efficiency. That's the sort of stuff that we can expect with every GPU generation though, and it's the AI chip that may well help set it apart from its predecessors.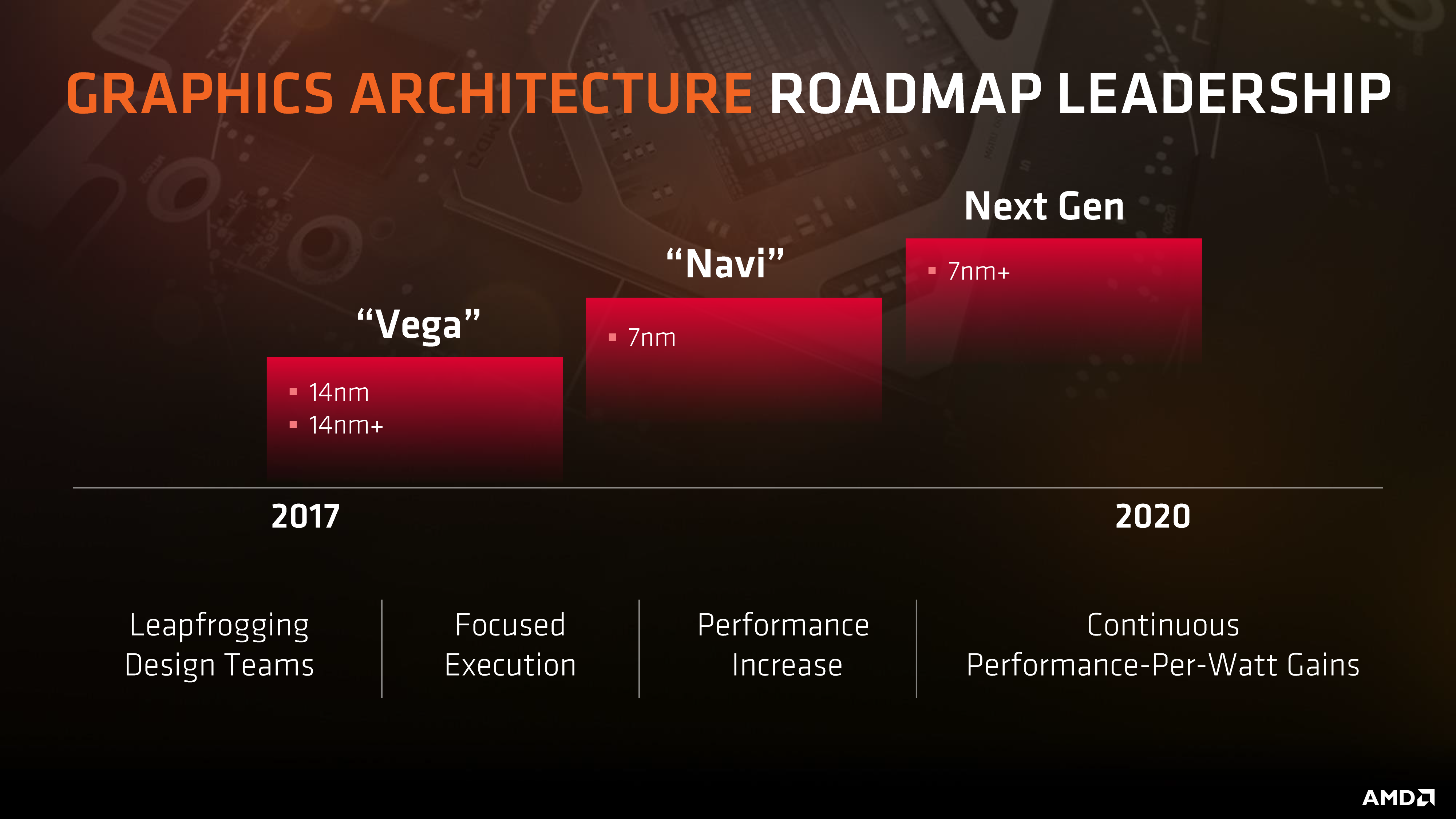 Nvidia too has a dedicated AI chip in its Volta V100 GPU, known as Tensor cores, so both AMD and Nvidia are making AI a priority for the next generation. The benefits of an AI chip is hardware dedicated to deep learning applications and associated complex mathematical computations. In the case on Nvidia, Tensor cores on Volta allow for up to 12x the FP32 single-precision compute operations compared to Pascal, and 6x the FP16 half-precision compute.
From a gaming perspective this all going to bear little fruit for now. It just means that AMD is building AI-specific tech and making inroads into data center and AI usage, rather than gaming performance being the absolute focus. Not that gaming won't inevitably take centre stage for Navi, but these advances from AMD provide it with a wider range of uses and routes to market. We saw with Nvidia's recent financials that AI and data centre usage is big business right now, and it's only logical that AMD would want a larger slice of this pie
Source: Fudzilla